How Maitland Outdoor Signs Can Help You Attract Customers
How Maitland Outdoor Signs Can Help You Attract Customers
If you are looking for creative ways to gain attention and grow your business, Maitland outdoor signs are a fun and easy way to showcase your brand. Get noticed more often with outdoor signs such as monument, directional, aluminum, and more.
There are various types of Maitland outdoor signs to choose from, so how do you know which one is right for you? Below, we'll take a look at the different types of outdoor signs and how they can help you attract new customers. 
Monument Signs
Maitland outdoor signs, including permanent monument signs, are an important way to help your business stand out. A monument sign can assist customers in locating your office. Think about all the times you have driven around trying to find a company without a clear sign outside. Don't force your customers to drive in circles trying to locate you. Instead, have Image Graphics design and produce a permanent monument sign to help get your business noticed.
Directional Signs
Outdoor directional signs make it easy for your customers to know where they need to go. Maitland outdoor signs can show customers and delivery drivers where to park, find the front office, drop off deliveries, etc. If your business is located in a busy executive park, having outdoor directional signs with arrows pointing toward your office can help your customers find you. Our team of printing experts can help you with all your directional sign needs.
Aluminum Real Estate Signs
Selling a home or hosting an open house? If so, an aluminum real estate sign is just what you need. Place the sign in your front yard to ensure that drivers can clearly see the sign from the road and find your home. But what about inclement weather? With our aluminum real estate signs, there's no need to worry. Aluminum is rustproof and waterproof, making it ideal for your outdoor needs. Image Graphics can help your business stand out by creating perfect Maitland outdoor signs for you.
Safety Signs
Safety signs are beneficial when it comes to alerting customers and employees of important safety information. Maitland outdoor signs can include phrases like "Danger – High Voltage," "Caution – Vehicles Entering and Exiting," "Construction Area – Keep Out," and many more. Learn more about what your safety signs should and shouldn't include.
Building Signs
Does your storefront lack prominent branding? If so, a creative outdoor building sign can help with that by displaying your brand and capturing attention from passersby. Image Graphics can help you design the perfect Maitland outdoor signs for your business. Invite more traffic to your store by showcasing your company's name and logo above your doors.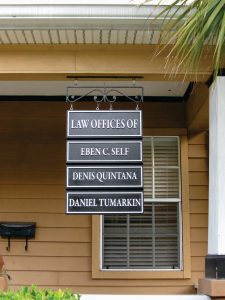 Bandit Signs
Have you ever been stopped at a red light and looked over to see a sign with "We buy houses" or "We buy gold" on it? Those are popular Maitland outdoor signs. Bandit signs are usually small, poster-sized signs found on street corners; they are essentially tiny billboards.
Banners
Maitland outdoor signs, such as banners, can make a great first impression on new customers. Banners can also be used indoors and are great for filling up empty space in or outside your building. Not only does a banner help your customers know who you are, but it also helps them locate you. Image Graphics can help you design creative, on-brand banner graphics and choose the best type and size of outdoor signs for your specific needs.
For all the different types of outdoor signs we can make for you, contact us today. We look forward to working with you!
Tags: Maitland Outdoor Signs