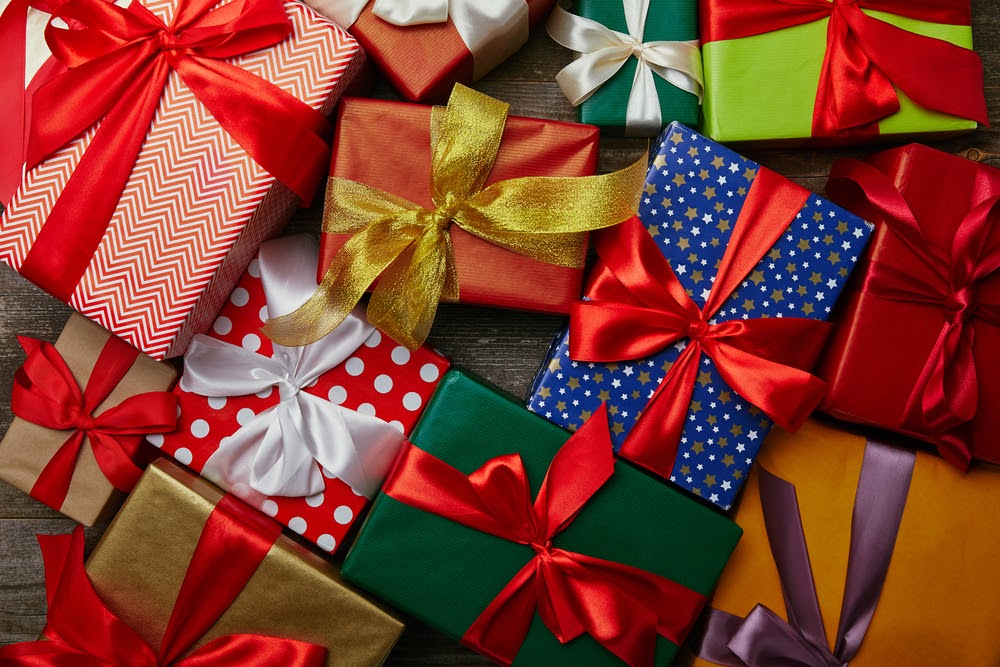 'Tis the season for some gift giving! Are you wondering how your favorite Orlando commercial printer can help you create custom gifts for your team this holiday season? Here's your go-to holiday gift guide.
Gift Idea #1: Custom Holiday Apparel
Nothing gets people in the holiday spirit more than some festive apparel! But let's kick it up a notch by making your holiday apparel on brand. As a trusted Orlando commercial printer, Image Graphics uses high-quality materials and cutting-edge technology to make sure your apparel not only looks good but will also be comfortable and long-lasting.

Your team will have an amazing unified presence at any holiday event. This is such a fun way to spread your brand's message wherever you go and increase your overall awareness. What better way to represent the company than to have talented individuals who work there become walking billboards for your brand. 
Gift Idea #2: Branded Holiday-Themed Mugs
It's time for some hot chocolate & marshmallows, best served in a branded holiday-themed mug! This is such a unique and practical gift for your team members. Not only will they have another beautiful mug to add to their collection, but they will also be reminded of how much your company appreciates their contribution and hard work every morning by having their coffee in the mug. Definitely a go-to gift if you're still unsure about which one to get your team. 
Gift Idea #3: Desk Planner or Calendar
Celebrate the new year with the gift of planning! You can personalize each month's cover with your team's images to add that special touch to the calendar. This way, your team can stay on track with their plans for the upcoming year while looking back at precious memories together from the previous year.
Gift Idea #4: Branded COVID-19 Friendly Items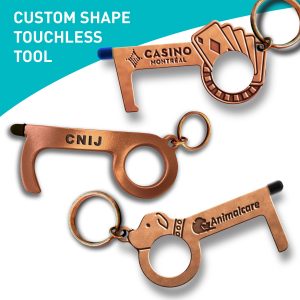 We understand that this may not be the first thing that comes to mind for the holiday season. However, these gifts are both practical and useful to help protect your team members during the holiday. Our B-Safe Key is a custom-shape touchless tool that allows you to avoid directly touching door handles, store checkouts, or any high touch surfaces. You can engrave your brand's name and logo on this tool to make it extra special. 
Additionally, as your Orlando commercial printer, we also offer branded hand sanitizer and custom face masks. It's always a good idea to stock up on PPE supplies and masks, neither of which you can ever have too many of!
Other Gift Ideas:
If you think that's all we have to offer, think again! There's still so much more that we can help you with as your Orlando commercial printer. Browse our wide selections of promotional merchandise. We have thousands of items to choose from, including company logo pens, custom magnets, promotional gadgets, golf promotional items, corporate merchandise, and many more. And if you have a gift item in mind that you want to customize or you're just not sure what you're looking for, give us a call for a personal consultation and we'll discuss how we can turn your idea into reality. We'll even give you a free quote to make sure it fits your budget. 
Take a look at what our clients have to say about us:
"I love this place. They are always on time with jobs and the quality of work is outstanding. Thanks again, guys." – Charlene H. 
"Always friendly and great attention to detail. My business essentials are so beautiful, thank you!" – Amanda Wannen
If we sound like your preferred Orlando commercial printer, contact us today to get the ball rolling on your project!