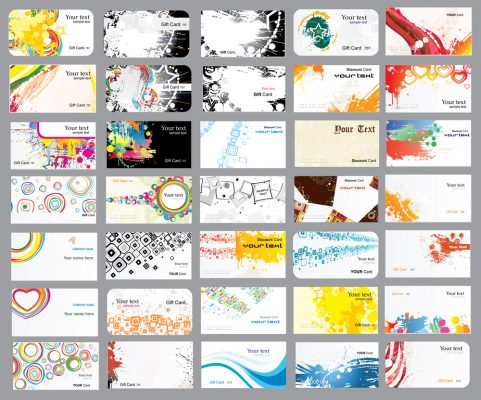 Promote Your Services with Orlando Business Cards
Small business owners wear all the hats: Finding new clients, writing proposals, sending invoices, keeping business expenses organized, and then there's the marketing.  Orlando business cards can help your business leave a lasting impression with customers.
When it comes to your Orlando business cards, there are a few items to consider when ordering:
Information to Include On Your Orlando Business Cards
Consider including your business website, email address, phone number, and mailing address if you have a brick and mortar store. Also, consider printing a quotation or a list of your services on the back of your card to wow potential customers. The back of the business card is a great real estate opportunity to help customers remember your business and grab their attention.

Consider Adding Images
Think about including a small photo of you and don't forget your company's logo! People identify with other people, so including a photo can add a personal touch to the cards. Speak with your printing company if you need help designing a graphic or brainstorming ideas. A printing company like Image Graphics will help you bring your vision to life.
Where to Hand Out Your Cards
Once you receive your printed Orlando business cards, take them with you wherever you go! You never know when you might meet someone who might need your services or your help. Keep a stack of cards with you in your wallet or your pocket to be prepared to hand out when you go to a store, when you attend community network sessions and other in-person opportunities. Some community places such as a local gym or local car wash will encourage businesses to leave a stack of their cards on a shared rack to help promote small businesses.
Get Your Free Estimate Today
Ready to get started with your Orlando business cards? We are too! Contact us for your free quote today. We're here to answer any questions and see how we can help promote your business with your customized, printed material. 
Tags: Orlando business cards