Winter Park Print Shop: How Working with the Right Shop Can Help Your Business
Small businesses focus on building relationships – with customers, their internal team, and businesses they work with. Here are a few ways the right Winter Park print shop can help elevate your business.
Build a Rapport with the Winter Park Print Shop
When you build relationships with local businesses, it can help you in the long run. Searching for the right business might seem like the difficult part in the beginning. But when you're set with your go-to print shop, you won't have to think about who to work with. You'll simply contact the shop, place your order, and be on your way with running your business!
A Winter Park Print Shop Can Refer Business to You
You know you're at the right place when a Winter Park print shop can help with your printing needs and refer customers to you! Some print shops will help their customers by letting them leave business cards at the store. Other shops will make a note of a business's services to refer them in the future when other customers need their services. 
For example, the owner of a cleaning service orders postcard mailers from the print shop. A week later, a local restaurant owner orders menus from the print shop and in conversation reveals they're looking for a cleaning service. Since the print shop has established a business relationship with both the cleaning service owner and the restaurant owner, the print shop may refer them to each other to work together.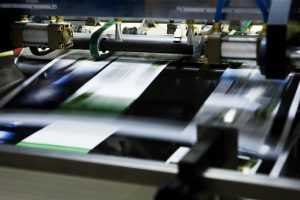 Printed Materials Can Help Your Business Make Money With the Right Promotions
A large portion of advertising takes place online now with digital ads. However, printed materials can still provide a tangible item for customers to learn more about the value of your company and your services. These items can be anything from a brochure to t-shirts and custom stickers. Talk with your print shop to determine what might be the best items to print to help your business increase in sales and customers.

Get Your Free Quote
Now that you have an idea as to how a Winter Park print shop can help your business, consider hiring Image Graphics for your printing needs. We have over 30 years of experience, and we put our customers first. Contact us for your free quote to get started today. We look forward to working with you on your next project!
Tags: Winter Park print shop